THE NEWS YOU'VE BEEN WAITING FOR!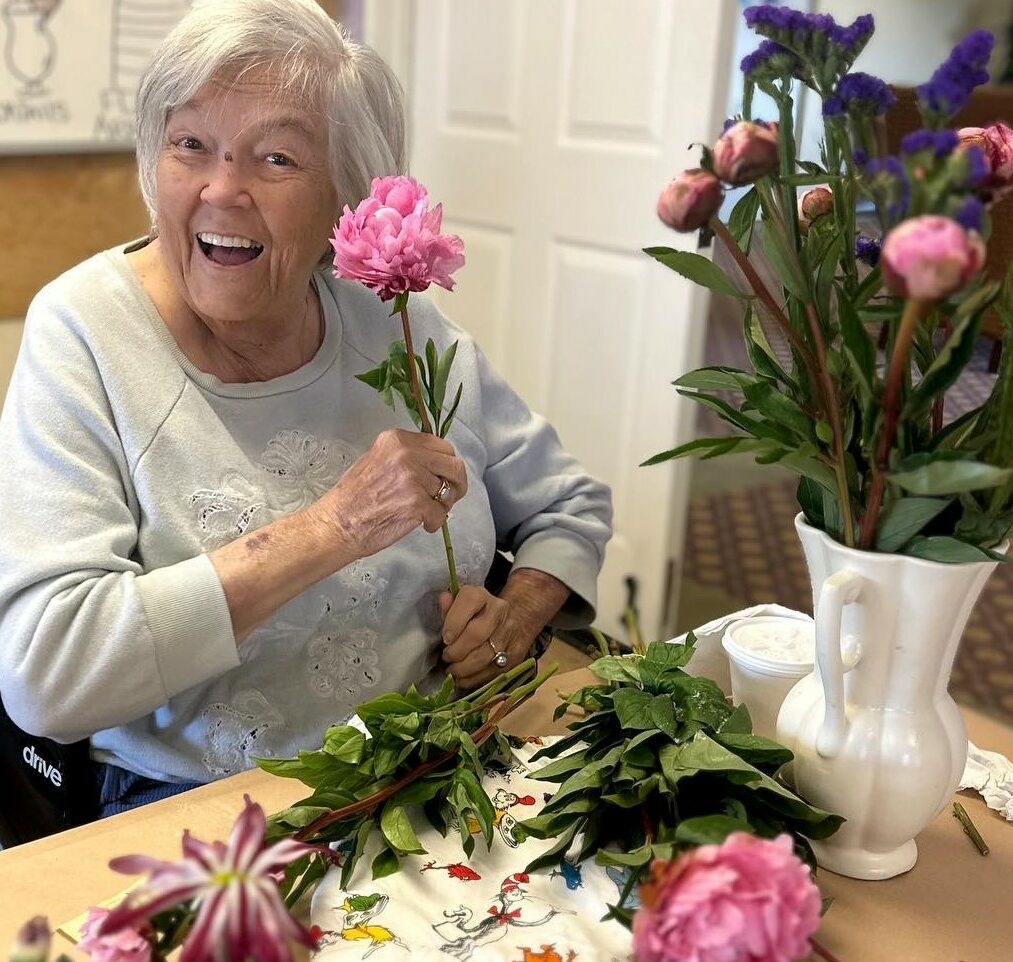 Pre
Dear Terraces families and friends,
Our Covid journey has been long and challenging, to say the least. We took early and aggressive action to minimize its impact on our community to great effect. We largely escaped the toll the pandemic took on other assisted living communities. Lockdowns, rigorous disinfection and cleaning protocols, limitations on visitors, and other measures (and a little bit of luck) have spared us the worst of it. Our employees were required to wear masks long after most others in our industry had abandoned the practice. We were so appreciative of your patience understanding as we did everything we could to keep your loved ones and our team members safe. We feel now is the time to start moving towards pre-Covid levels of operation, which is news you've all been waiting for!
Before Covid, one of the things that made the Terraces so special was that family members and friends were an active and ubiquitous presence in our community. As we started to ease back into some normalcy—first with last year's Holiday Program, followed by our recent "Night Under the Stars Prom—we were all reminded of the strength and vibrancy of our Terraces family unit. Now it's time to throw open the doors!
Effective August 1, we will be reopening the dining room to family members and friends. That also goes for events, activities and entertainment. The only thing we ask is, if you plan on joining your loved one in the dining room, that you make reservations in advance. You can let us know a week before, the day before or the morning of (not ideal, but ok). We just need a heads up, so our dining and kitchen staff know to expect you and can prepare accordingly.
If you'd like to join your loved one for an activity, event or live entertainment there are no reservations required. Just come on in and have fun like it used to be!!!
As before Covid, there may be a charge for our larger events with buffets, special menus, etc.
The day has arrived and we are so excited to see you back in our dining room and moving unfettered throughout the community starting August 1. As an added bonus, you'll be able to see our staff's faces again! Masks are now optional for employees.
Yay, our family is back together again!!! Please call with any questions or if there's anything else we can do to help. We're always here for you!
Warmly,
Sam
The Terraces
at Park Marino
2587 E. Washington Blvd.
Pasadena, CA 91107
Office Hours
Monday - Sunday: 9:00am - 5:00pm
Tel. (626) 798-6753