IMPORTANT MISCELLANEOUS
by Sam Baum Community Relations Director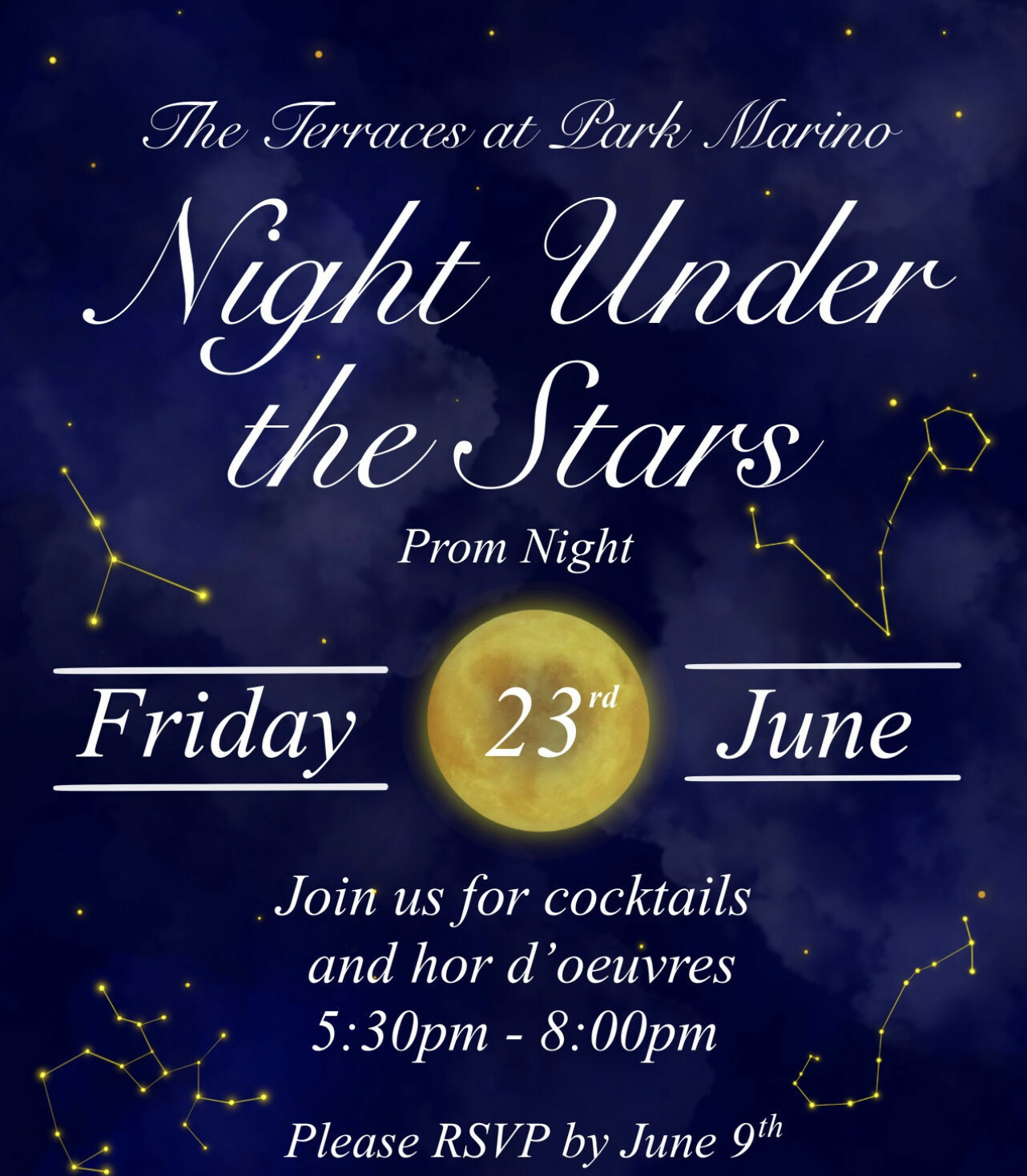 Senior Prom and more!
Dear Terraces families and friends-
As you may or may not know, I've been away for the last couple of weeks, but I'm so happy to be back! Your loved ones have become my loved ones and I missed them all terribly! 
A couple of reminders:
We're holding our "Night Under the Stars" prom on Friday, June 23 from 5:30-8:00pm, complete with beverages, hors d'oeuvres and live entertainment with the dynamic Jordan Preston and his band. Our reserved seating is "sold" out, but there's plenty of room for everyone. Each resident is allowed two guests. Please be sure to RSVP with the front desk no later than this Friday, June 17! Evening wear is by no means required, but you can dress for the occasion if you'd like. 
We'll be holding our long awaited 4th Covid booster clinic on Wednesday, June 28, starting at 10:00am. There is no paperwork required this time around, but residents will have to give verbal consent. If you are the responsible party or POA, please call or visit the front desk to sign your loved one up and provide a signed written letter of consent, along with your title or relationship.
Please let me know if you have questions regarding any of the above or if there's anything else we can do to serve you or your loved one. It's always our honor to do so!
by Sam Baum Community Relations Director
The Terraces
at Park Marino
2587 E. Washington Blvd.
Pasadena, CA 91107
Office Hours
Monday - Sunday: 9:00am - 5:00pm
Tel. (626) 798-6753