Thanksgiving Dinner and more
by Sam Baum Community Relations Director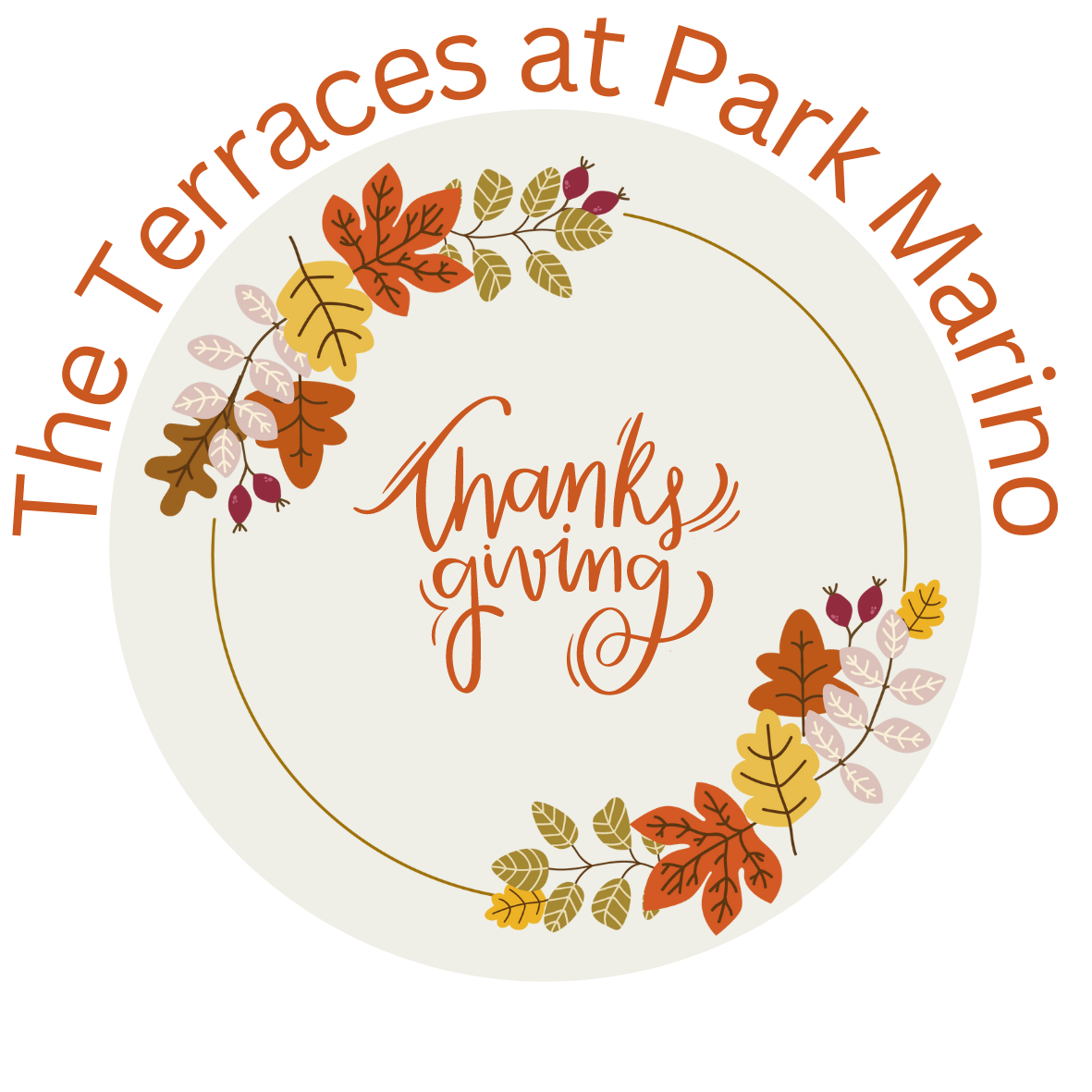 November Updates
Dear Terraces families and friends-
As Thanksgiving approaches, it's important that you know how dining will work on Thanksgiving Day. 
We'll be serving a special menu at lunchtime, which will include fresh roasted turkey, mashed potatoes, stuffing, etc. After lunch, the dining room will be closed for the rest of the day, so our staff can go home and celebrate with their families. For residents who will be in the building for dinnertime, box dinners from a limited menu will be delivered to each apartment. A letter went out to your loved ones asking them to place their dinner order with the front desk by Friday, November 18.
If you're interested in dining with your loved one for lunch, you can reserve a table on the dining terrace (full table service) or dine in the apartment by picking up trays from the dining room (food to go will be served in disposable containers). You can also reserve the art studio if you have a large party, but you will be responsible for getting your trays up there. There is also limited seating in the Scone Café (the library area at the front of the dining room). All reservations for seating or guest meals must be made by Thursday, November 17 at the front desk. Guest meals are $12 per person. Seating is available on a first come, first served basis. There are still no guests allowed in the main dining area until further notice. Let's see how we do over the winter with Covid and the flu and perhaps after that we can revisit the idea of opening the dining room to visitors again. 
Our annual Flu Shot Clinic is confirmed for Wednesday, November 16 from 10-12. Residents have been instructed to see the front desk to make sure they're on the list and to fill out the appropriate paperwork. You can also pick up the paperwork at the front desk, or I'll be happy to send it to you upon request. 
Please let us know if you have questions or if there's anything else we can do to be of assistance!
by Sam Baum Community Relations Director
The Terraces
at Park Marino
2587 E. Washington Blvd.
Pasadena, CA 91107
Office Hours
Monday - Sunday: 9:00am - 5:00pm
Tel. (626) 798-6753