OUR FAMILY IS GROWING AND WE WELCOME A NEW TEAM MEMBER
09 October 2020
by Sam Baum, Community Relations Director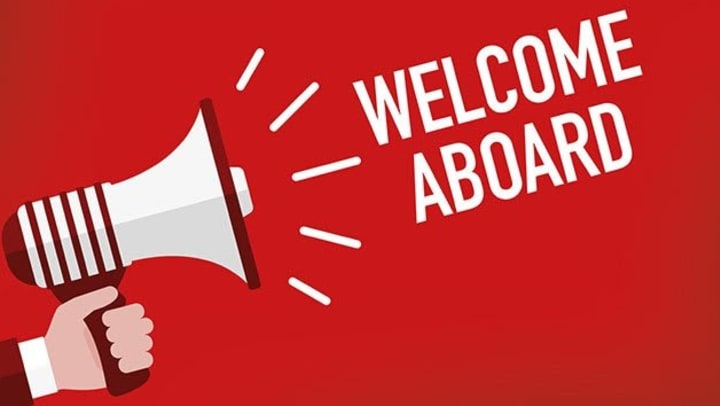 Dear Terraces families and friends-
During these last few weeks, and for the next several, we have welcomed a number of new residents to The Terraces family! They range from a retired English teacher to a former FBI agent to a factory worker. From a contractor to a retired dentist. They come from their own homes, from other senior living communities, and from family members' homes. One thing they have in common is the desire for an improvement in the quality of their lives. Whether that means getting needed care services, or escaping the isolation of home for the socialization we provide, or being closer to family. They have all taken the same journey that your loved ones have taken, fraught with anxiety and fear of the unknown. One of the many things I'm proud to share with prospective residents and their families is the courage of their predecessors; our residents. I share stories of transformation, of peace of mind, of the quality of the care and the family feel that The Terraces provides for its residents. And, the feedback we get from you and yours.
We are so honored that these families—and yours—have entrusted their loved ones to our care and have chosen to share them with us! Collectively, they help make The Terraces the special place that it is and we treasure each and every one of them. Never in my 20 years of senior living experience have I so enjoyed a group of people. Again, thank you for sharing them with us!
I'm also pleased to announce that we will have a new Executive Director starting on Monday. Her name is Maria Quizon and she comes to us with an extraordinary track record of achievement in senior living. Dion will continue to oversee operations as the Area Executive Director, but Maria will oversee the day to day affairs of our community. As Executive Director of Silverado in Alhambra for 16 years, she won a number of awards for Employee Retention, Employee Satisfaction and Resident and Family Satisfaction, not to mention Community of the Year and Administrator of the Year. She has a Bachelor's Degree in Psychology and a Master's in Education and Counseling Psychology. She's the youngest of four children, enjoys cooking and dancing and her baby is an 11-year-old Schnauzer mix named Buzz. Please join me in welcoming her with open arms as a new member of our Terraces family. We're very excited to have her on board!
I'm sure you'll all have a chance to get to know her, whether it's by phone, Zoom or any other method to which we've had to adapt in these very strange times.
In the meantime, all of us remain available to you or your loved one for anything you might need. It's our privilege to serve you.
Until next week,
Sam Baum
Community Relations Director
The Terraces
at Park Marino
2587 E. Washington Blvd.
Pasadena, CA 91107
Office Hours
Monday - Sunday: 9:00am - 5:00pm
Tel. (626) 798-6753