FOLLOW UP TO FAMILY VISITATION GUIDELINES
23 April 2021
by Sam Baum, Community Relations Director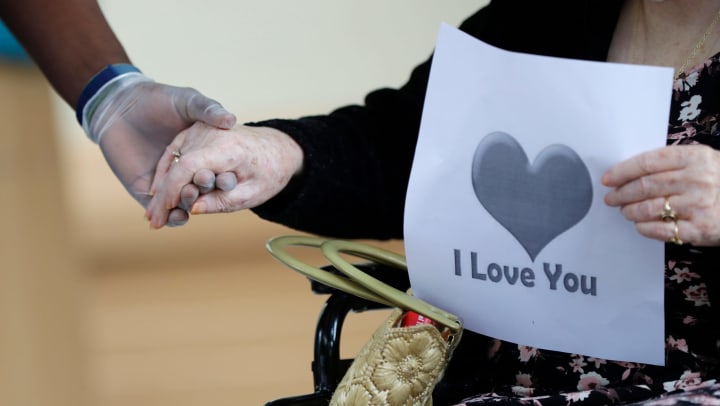 Dear Terraces families and friends-
I've already heard from a number of you, saying that this is the news you've been waiting for for over a year. And, it certainly is an exciting time for all of us!
As a follow up to yesterday's announcement, I wanted to make sure you're aware of some of the protocols around your visits, most of which will come as no surprise.
1) All visitors must wear masks upon entering the building.
2) By way of screening, the front desk will ask you to sanitize your hands at the available station and will be taking temperatures and O2 levels at the time of check in.
3) You'll be asked to present your CDC COVID-19 Vaccination Record Card to gain entry into the building.
4) Fully vaccinated visitors of fully vaccinated residents may have close contact, while both the visitor and the resident wear a mask and perform hand hygiene before and after contact.
Please refer to yesterday's announcement for all other guidelines.
If you have questions or concerns, please feel free to reach out to Maria or me. We are so excited to see you reunited with your loved ones! The Terraces family is starting to come together again!
Warmly,
Sam Baum
Community Relations Director
The Terraces
at Park Marino
2587 E. Washington Blvd.
Pasadena, CA 91107
Office Hours
Monday - Sunday: 9:00am - 5:00pm
Tel. (626) 798-6753