FATHER'S DAY, THIS WEEK'S EMPLOYEE PROFILE AND…
19 June 2020
by Sam Baum, Community Relations Director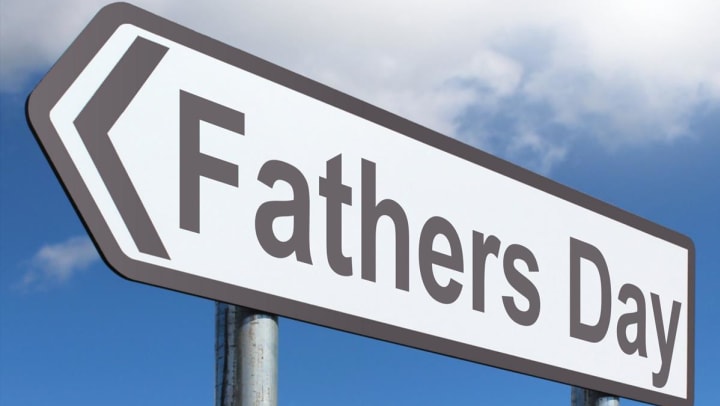 Dear Terraces families and friends,
I hope and assume this update finds you all doing well!
The very deserving subject of this week's Employee Profile is our Activities Director, Akira Jones. After a short career in retail and as an in-home caregiver, Akira joined The Terraces as an assisted living caregiver 4 years ago. Soon after, she was named Activities Assistant and has now been the director of the department for 2 years. I've been in senior living for 20 years and Akira is one of the finest Activities Directors I've ever worked with, constantly surprising me with her creativity! There are many things she loves about her work, chief among them that no two days are alike and that she feels like The Terraces community, both residents and staff, are like family to her. In fact, our resident, George, has "adopted" her 6 year old son, Jayvion, as his own "grandson" and "best friend." When Jayvion comes to the community, he loves spending time with George outside and Akira can barely pull him away! Another resident, Ursula, calls Akira's 4 month old daughter, Jailani, "MY baby." Someday, Akira hopes to own her own assisted living community. If she ever undertakes that pursuit, we are all confident that she'll be successful, due to her love of seniors, her attention to detail, her extraordinary work ethic and her breadth of experience at The Terraces.
With Father's Day coming up this Sunday, I want to first let the fathers reading this update know that we all wish you a very special day. I know for many of you, it is bittersweet, as you are not able to visit your own dads. However, you can rest assured that they're in good hands! First, Maggie and LaShawna will be hand delivering gifts in doorway parade style (you have to go to our Facebook page to see what the gifts are and, after Sunday, see what the "parade" entailed). The gifts will be lovingly put into individual bags with Akira's hand made cards. In addition, we'll be offering pizza, beer, wine or refreshment of choice to all the dads and Chef Ed is preparing New York cheesecake with fresh strawberries for dessert. As a reminder, we have a limited number of iPads available if you'd like to schedule a FaceTime or Zoom call to celebrate your dad's special day. Just call the front desk to schedule a time.
Speaking of our dining service, although many restaurants across the country are starting to reopen, for those of us who work in senior living, the show never stopped. While we are always held to higher safety standards than our retail counterparts, Covid-19 has made us step up our game even more. Staff are required to wear personal protective equipment, not just when delivering meals to our residents, but also during preparation. Hand washing is an essential part of preventing the spread of possibly infectious diseases, such as COVID. All staff are trained to wash their hands regularly before starting work, when changing tasks, before and after breaks, and when leaving for the day. Masks are required throughout the day, ensuring that droplets are not spread from person to person. The food carts are cleaned and sanitized before and after all meals are delivered. While boxing and preparing meals, staff are sure to sit at least 6 ft apart to maintain social distance. While service style has changed, we are working to make sure that the level of service expected by residents and families does not change. We are still able to accept special menu requests from residents, and we are still making sure that the quality of food that we serve does not decline. We are all looking forward to having residents back in the dining room in the future, and can't wait to see all of you, as well!
As always, we are here to answer questions, concerns, or to help in any way that we can.
Be well, stay safe and Happy Father's Day!
Until next week,
Sam Baum
Community Relations Director
The Terraces
at Park Marino
2587 E. Washington Blvd.
Pasadena, CA 91107
Office Hours
Monday - Sunday: 9:00am - 5:00pm
Tel. (626) 798-6753