HONORING JUNE BIRTHDAYS, KEEPING EVERYONE SAFE AND EMPLOYEE PROFILE
26 June 2020
by Sam Baum, Community Relations Director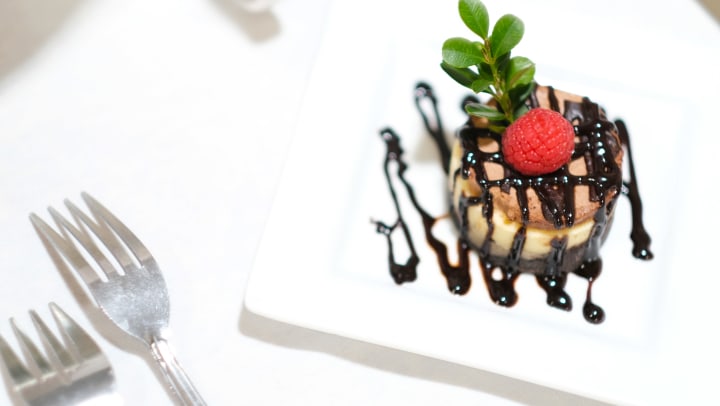 Dear Terraces families and friends,
First of all, I hope you all had a wonderful Father's Day! As you may have seen on our Facebook page, the smiles and joy were abounding as all of our dads were presented with a gift bag by an enthusiastic parade of two; LaShawna and Maggie. They all received a crazy pair of socks, a personalized mask, hand sanitizer and a hand-crafted card!
I also want to take this time to honor our June birthdays. Lila W. turned 99 on the 21st, Martha L. turned 88 on the 23rd and Nancy I. turned 83 on the 24th! Happy birthday to three of our amazing residents. I'll continue to note resident birthdays in my weekly updates going forward.
While reports of rampant shortages of personal protective equipment (PPE) are still finding their way into the news, due to proactive and creative measures we were never caught unprepared. Community and corporate level efforts included acquisition of gloves, masks, gowns and facial protection as early as the first week of March. Not only have we procured equipment from our usual suppliers, but we also applied for and received, donations from the state and county and more recently have started getting PPE from our food service suppliers. We continue to find ways to stay ahead of the curve, so we are never in danger of getting caught short.
For the third installment of our Employee Profile, I'd like to recognize our Transportation Director, Sammie Dauphine. Sammie has been with us for 13 years, having started as the Transportation Assistant in 2007. Two years later she was named Transportation Director and has held that position ever since. But, to just call her Transportation Director does a great disservice to all she contributes to the community. Not only does she serve as a matriarchal figure for much of the younger staff, she is our one person, in-house tech support team. She also was instrumental in helping to create and organize the meal delivery system that was implemented after the dining room was closed by the Health Department. She loves working with seniors, calling them truth tellers and says they inspire her to keep pushing. She loves helping people, putting smiles on others' faces and says, "If I can help just one someone in my lifetime, then my living will not have been in vain." I can tell you from working with her that she has certainly achieved that goal. Prior to working at The Terraces, she taught ages 2-14 for 12 years and was a machine operator for Dannon Yogurt and Kraft Foods for 6 years. She is a Terraces institution and we are so lucky that she found her way to us.
While we remain one of the only assisted living facilities in and around Pasadena with no COVID cases among our resident population, we did have a fourth employee test positive. Like the others, this employee was asymptomatic, wore PPE at all times and had limited direct contact with residents. The employee is safely quarantining at home and I hope you join us in wishing them a smooth transition back to work after testing negative the required two times.
Please let us know if you have questions or comments or if there's anything we can do for you or your loved one. It continues to be our pleasure to serve you!
Until next week,
Sam Baum
Community Relations Director
The Terraces
at Park Marino
2587 E. Washington Blvd.
Pasadena, CA 91107
Office Hours
Monday - Sunday: 9:00am - 5:00pm
Tel. (626) 798-6753