VIRTUAL MUSEUM IS COMING AND MUSIC THERAPY FOR SAFE HAVEN
21 August 2020
by Sam Baum, Community Relations Director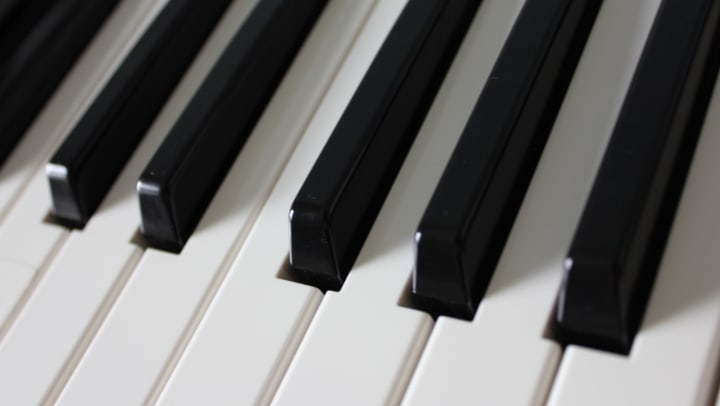 Dear Terraces families and friends,
Our Annual Luau was a huge hit—I urge you to go to our  Facebookpage to see the fruits of the staff's hard work! From Chef Ed's marvelous creations to Maggie, Akira, LaShawna and Yessie's decorating to housekeepers Vicky and Maria dancing for our residents, it was a day of music and joy. It will go down in the annals of Terraces history as a work of genius in how our team adapted to the moment to create an annual, large scale event in the time of COVID. I'm humbled to work with all of these creative, dedicated, hard-working and fun-loving individuals.
We continue to prepare for National Assisted Living Week, with lots of fun activities and events planned for our residents. It's also a time to show our appreciation to our staff, who work so hard to make your loved ones' experience so exceptional. Once again, I'm requesting—for those of you who haven't yet done so—to please send in your expressions of gratitude for the community as a whole or a particular staff member who has made an impact, no matter how seemingly insignificant, on you or your loved one. Your positive feedback is always so appreciated. Just send your notes to me by email and I will make sure they get posted for all to see.
As we continue to expand our programming, we're proud and excited to announce that, starting on Monday, we will be introducing "Virtual Museum." Your loved ones will get to go to museums all over the world without ever leaving the community! This virtual feature's collection includes The British Museum in London, the Van Gogh Museum in Amsterdam, the Guggenheim in New York and literally hundreds more places where residents can expand their horizons on everything from art to history to science. We will feature a new place every week and eventually will introduce National Parks and famous historic and cultural heritage sites to this program.
As many of you know, our memory care wing on the first floor, known as "Safe Haven," is a living environment for residents with Alzheimer's and other types of dementia. Our care and programming in Safe Haven is geared to the unique needs of that population. We are going to be implementing a music therapy program, inspired by a documentary called, "Alive Inside." It's a powerful film that documents the ability of music to access the person enveloped by dementia with joyful results. It will make you laugh, cry and everything in between. I encourage all of you to see this winner of the Sundance Audience Award. Here's how you can help; I'm asking all families to dust off any old iPods and headphones and donate or loan them to our Safe Haven residents. You cannot imagine what a huge difference it will make for our those residents. Watching " Alive Inside" will give you a glimpse. I've seen the results in person and I can't tell you how powerful and moving it is to see a resident come alive from the inside using music as a catalyst for transformation.
Thank you so much for sharing your loved ones with us! It is our honor to serve them! And, you.
Until next week,
Sam Baum
Community Relations Director
The Terraces
at Park Marino
2587 E. Washington Blvd.
Pasadena, CA 91107
Office Hours
Monday - Sunday: 9:00am - 5:00pm
Tel. (626) 798-6753