THE TERRACES COVID & THANKSGIVING HOLIDAY UPDATES
20 November 2020
by Sam Baum, Community Relations Director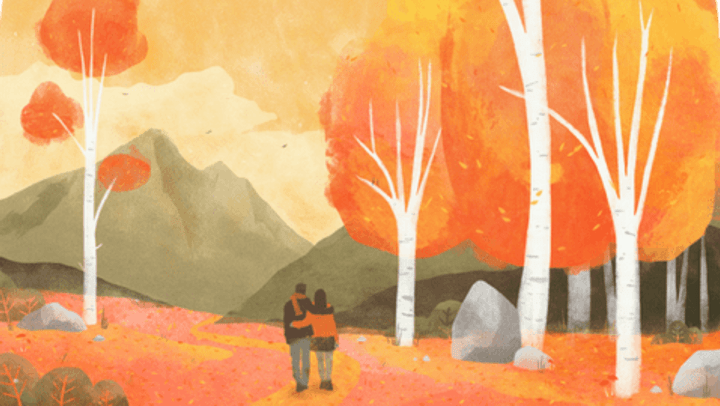 Dear Terraces families and friends,
I'd like to start by acknowledging the alarming rise in COVID cases, both nationwide and right here in southern California. The pandemic continues to wreak havoc on the health and well-being of our nation and the world. This is an excellent time to remind you all to continue to practice widely recommended safety measures, such as social distancing, masking up outside of your homes and avoiding large gatherings. I know some of you are planning to take your loved ones out of the community for Thanksgiving and/or Christmas. State, local and national experts are warning of the dangers of family get-togethers during this current surge. I don't mean to scare you, and yet, I do mean to scare you, because, the stakes are so high. The CDC recommends that families celebrate the Holidays in person with members ONLY of their own households. Here is a link to the CDC website, which outlines their recommendations for best practices over the Holidays.
Holiday celebrations and small gatherings
As a community that has remained COVID-free from the beginning, we must tell you that, if you choose to bring your loved one home, we beg you to follow certain protocols to keep your own loved one, our other residents, and our staff safe upon their return. First, please try to maintain social distancing. As difficult as this may be, that includes NOT hugging, kissing or touching your loved one. We ask that you wear masks whenever you're not eating. Finally, please make hand sanitizer readily available to all guests and encourage frequent hand washing.
Please notify the front desk of the date(s) your loved one will be out of the community, so we can plan meal delivery accordingly. If a resident does leave the community for the holiday, they will be required to isolate in their apartment for 14 days upon return.
Our entire staff has worked hard to try to provide as much normalcy as possible these last several months and, in that regard, our own Thanksgiving celebration will be no different. The door to door celebration will include music, Thanksgiving trivia and a special menu designed by Chef Ed, which will feature choices such as roast turkey with gravy, glazed ham, stuffing, green bean casserole, mashed potatoes and other Thanksgiving staples!
We're happy to announce that we are planning to phase out Styrofoam containers for our meal service program. We have purchased hot meal delivery carts and will therefore be able to get back to serving residents plated meals in the near future, something we know everyone will welcome.
Finally, I'd like to close with an important note about family visits, not only over the Holidays, but generally. Please remember that all family visits should be scheduled with Sammie Dauphine, who can be reached by calling the main number; 626-798-6753. Visits are allowed 7 days a week, but Sammie can only be reached Sunday through Thursday to schedule appointments. We thank everyone in our community for helping to keep our residents COVID-free to date.
In these strange times, we have much to bemoan, but more to feel thankful for. May your Thanksgiving be filled with love, good food, family, and, most of all, gratitude!
Until next week,
Sam Baum
Community Relations Director
The Terraces
at Park Marino
2587 E. Washington Blvd.
Pasadena, CA 91107
Office Hours
Monday - Sunday: 9:00am - 5:00pm
Tel. (626) 798-6753