SPOOKY HALLOWEEN UPDATE!
30 October 2020
by Sam Baum, Community Relations Director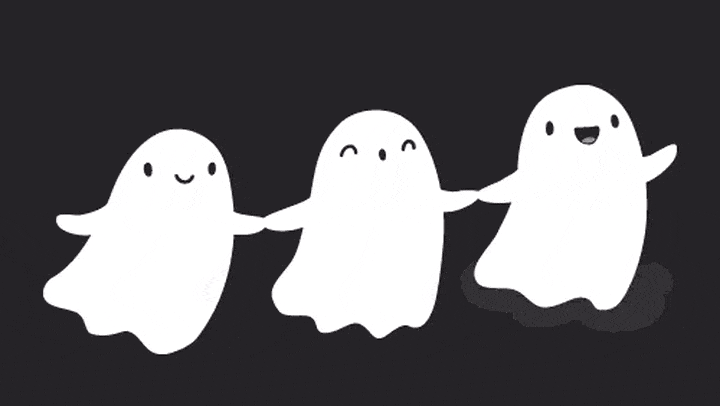 Dear Terraces families and friends-
Our Halloween event, "Mystery of the Missing Golden Bingo Card" was a huge hit! Congratulations to Karen B., Kim N. and LaShawna on being the first to find the Golden Bingo Card. The residents had a blast and you can see pictures and video of all the fun on our Facebook page.
On the day of Halloween, residents and staff will enjoy our Annual Costume Parade, followed by Happy Hour with one of your loved ones' favorites; Mark Cole. We'll be giving out prizes for the best costumes and enjoying fall treats! No matter the holiday, no matter the occasion, no matter the season, Akira and the team come up with something creative and fun to make things at The Terraces as normal as possible during these very strange times.
That's actually an excellent segue into an update on some significant changes coming to our programming schedule. Starting in November we are committed to providing more physical activity for our residents. We'll now be doing 2 exercise classes per day, plus Walking Club is coming back, as is Chair Chi. We'll also be starting a structured and purposeful Men's Club, as well as a women's group, as yet unnamed. We're also reintroducing our Book Club and may have to hold more than one group, depending on interest. On November 4, we are holding the first of our monthly Strolling Ice Cream Socials, which will have staff going door to door with ice cream and all the toppings, as well as music, trivia and other surprises.
As I've done the last two weeks, I want to once again appeal to you, your kids and grandkids to send in videos thanking your loved one for their military service. They will be shown to the community (and your loved one) for a special program we have planned for Veteran's Day. We can't make this event as successful as we'd like without your participation. All videos should be sent BY TEXT ONLY to Akira at 626-354-5976. Thank you so much in advance for sending those expressions of appreciation that all veterans deserve. The staff will also be doing a video thanking our resident veterans.
Finally, I'd like to recognize all of our November birthdays, which are numerous. We posited that their births aligned with Valentine's Day, so we know that Cupid must have been busy! The birthday boys and girls are; Maureen C. on 11/1, George S. on 11/3, Regina G. on 11/4, Betty F. on 11/11, Carol G. on 11/13, Albert L. on 11/23, Jay E. on 11/25 and Kikue S. on 11/26. We will make all of their birthdays as special as can be!
Until next week,
Sam Baum
Community Relations Director
The Terraces
at Park Marino
2587 E. Washington Blvd.
Pasadena, CA 91107
Office Hours
Monday - Sunday: 9:00am - 5:00pm
Tel. (626) 798-6753