CONGRATULATIONS TO DION AND ACTIVITIES ARE BACK!!!
10 July 2020
by Sam Baum, Community Relations Director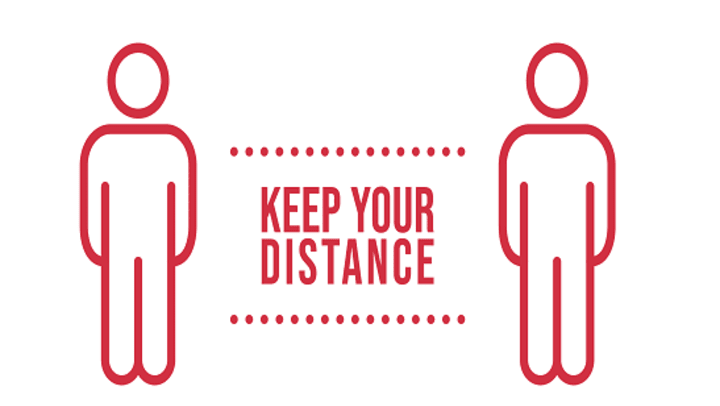 Dear Terraces families and friends,
As always, I hope this update finds you all remaining safe and healthy!
This week, I'd like to congratulate our Executive Director, Dion Gallarza, on his promotion to Area Executive Director. His impact at The Terraces has been felt by everyone from our Corporate family, to the Directors, to the staff, residents and families. His hands-on management style, his love of his work and his dedication to the well being of your loved ones has been extraordinary. He'll now be sharing his talents with our sister community, The Gardens at Park Balboa. While he'll continue to oversee The Terraces, our Health Services Director, Dana Denham, will be taking a more active role in the day to day operations of the community. He has been called upon to do so in the past and, like Dion, he is well loved and respected by his fellow directors and staff. And, with 5 years at the helm of our Health Services, Dana is well acquainted with our residents and families and will serve to maintain the level of care and services to which you've all become accustomed.
I also hope that you've all taken a look at our Facebook page to see our super fun July 4th celebration! Not only did our residents love the ice cream, cupcakes, refreshments and American flags we delivered door to door, but many of them donned tiaras and other fun accessories we made available. A special shout out to our amazing culinary team, specifically, Daisy, Haydee, Rayna and Reina for helping me enthusiastically spread Independence Day cheer to your loved ones!
In the same vein, we will be doing a rolling Happy Hour every Wednesday, in which we will deliver snacks, refreshments and song door to door to keep our residents entertained and engaged. Furthermore, we are planning on doing a Luau in August, complete with leis, Hawaiian shirts, a Hawaiian themed menu and even Hula dancers who will be going around the outside of the building on all sides to entertain our residents. We'll continue to create new events and programming to meet the COVID moment and make The Terraces the place to be!
Finally, I'm happy to announce that, per the Department of Health, we can start offering group activities again next week. Residents will have to maintain 6 feet of social distance and wear masks as we begin to take baby steps back to normalcy. We will start rolling activities out on a limited basis on Monday and slowly ramp up to pre-COVID levels over the next few weeks. To maintain social distancing, we may have to run more than one of every activity a day to accommodate all who want to participate. We've all had to improvise in the time of COVID and this will be no different. But, I know that your loved ones will rejoice at this news! We can't wait!
There is a caveat, however. If even one resident or staff member develops COVID, we will have to shut it down for a minimum of 14 days and go back to the more cautious approach we've taken thus far. We are not allowing ourselves to think that will happen, but we also have to stay grounded in reality and prepare for all contingencies.
Enjoy your week and let us know if you have questions or if there's anything we can do. Our doors are always open to our beloved residents and family members!
Until next week,
Sam Baum
Community Relations Director
The Terraces
at Park Marino
2587 E. Washington Blvd.
Pasadena, CA 91107
Office Hours
Monday - Sunday: 9:00am - 5:00pm
Tel. (626) 798-6753