TERRACES CHRISTMAS GREETINGS
24 December 2020
by Sam Baum, Community Relations Director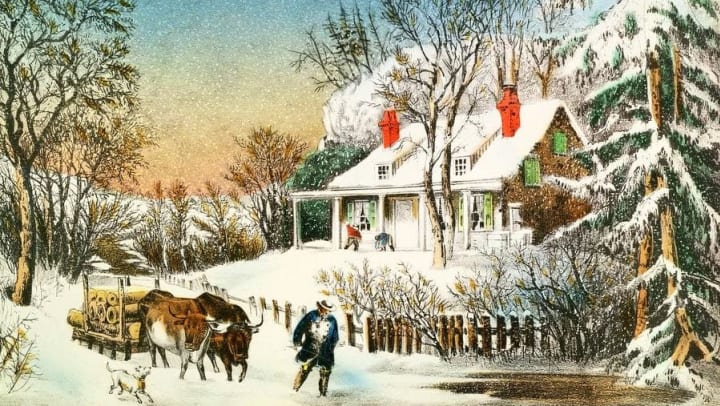 Dear Terraces families and friends-
I'd like to take this opportunity to put aside the realities of the past year and use this communication to reflect on all the blessings that surround us.
f you're reading this, you're alive, blood is coursing through your veins and you're holding hope and optimism for 2021. If you're reading this, it means that your loved one is loved, not only by you, but by other residents and staff of the Terraces. If you're reading this, it means that you are able to give and receive love from the rest of your family, although you may be kept apart this year. If you're reading this, it means the sun rises and sets over your glorious and miraculous world every single day. If you're reading this, it means you are probably blessed with relatively good health. If you're reading this, you have a roof over your head and enough food to be secure in knowing where your next meal is coming from. If you're reading this, it means that you live in a country where—for all its flaws—you have the liberty to practice your religion freely, to speak your mind openly and have access to opportunity and abundance not available in most other places. If you're reading this, it means you made it through 2020! And, that's no small feat! Not everybody can claim the same blessings. For that, we are grateful.
You should also know:
Dr. Fauci's birthday falls on today,
He's been working hard since long before May,
He and the rest have done a great job,
Although they brought us the dreaded nasal swab,
But it's about to pay off with a vaccine so close,
That we can almost taste that very first dose,
So happy birthday Tony, old boy,
You've helped give this season a little bit of joy.
While our usual Holiday Concerts and events are suspended this year, Chef Ed has a special and delicious meal planned for your loved ones. Spiral ham, Cornish game hens, fresh vegetables, caramel apple pie and homemade chocolate cake are among the delicacies we'll be serving this year. On Christmas Day, all residents will be receiving personalized Christmas gifts, courtesy of the Terraces.
I can't say enough how honored we are that you have entrusted the care of your loved ones to us. We treasure each and every one of them for different reasons. They are the heart and soul of this very special community. Every day, they make us laugh. Every day, they make us smile. Every day, they move us. Every day, they remind us why we do what we do and how blessed we are that we're able to do it.
At this very special time in this very strange year, we wish all of you as joyous a Holiday Season as is possible. Next year at this time, we all look forward to being back at the table with those we love. For this year, please know that your loved ones are "at the table" with those who love them.
Wishing you joy and peace this Christmas and Holiday Season and may 2021 be a time to celebrate new beginnings.
Love,
Sam Baum
Community Relations Director
The Terraces
at Park Marino
2587 E. Washington Blvd.
Pasadena, CA 91107
Office Hours
Monday - Sunday: 9:00am - 5:00pm
Tel. (626) 798-6753