FLU SHOT CLINIC & MISCELLANEOUS
05 November 2021
by Sam Baum, Community Relations Director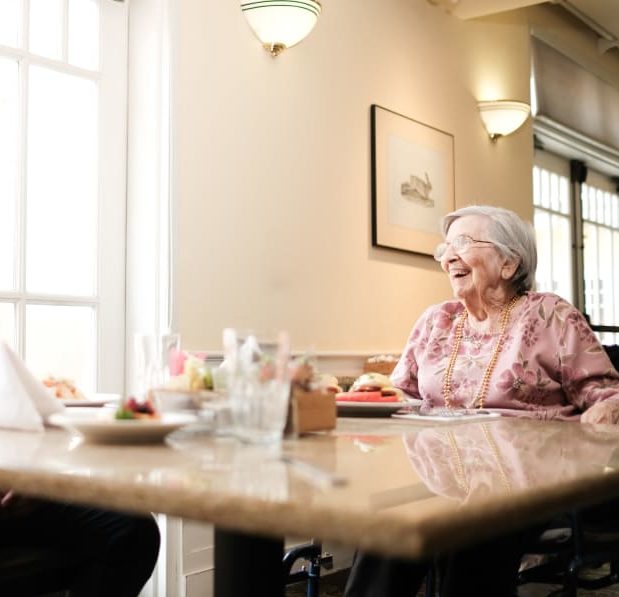 Dear Terraces families and friends,
I hope this message finds you all enjoying a beautiful autumn and looking forward to a return to a more traditional Holiday celebration with your loved ones this year!
I want to let you know that our flu shot clinic is set for Friday, November 12. As was the case for the recent Covid booster, we need a consent form to be signed by our residents or a responsible party (in most cases, one of you). A notice has been sent to the residents letting them know to see the concierge to sign their form OR to let us know if they have already gotten, or plan to get, the shot elsewhere. For those of you who will be signing for your loved one, please email or call me and I'll be happy to scan the form to you. Also, please let us know if your loved one already got the shot or is planning to get the shot elsewhere. Thank you for your help with this very important effort.
I'm also happy to announce that the limit of visitors has been raised to three, with a bit of a caveat. To avoid having too many people in the building at one time, 3 residents per hour may have 3 visitors. If that sounds confusing (it does to me!), please give me a call and I'll try to clarify. I doubt it will ever be an issue, but I have to disclose the boundaries of the change.
Finally, please make sure you let the front desk know if your loved one will be joining you for the Thanksgiving holiday. We'd like to get a head count for our own Thanksgiving celebration, so that we can prepare accordingly.
Be well and continue to stay safe!
Warmly,
Sam Baum
Community Relations Director
The Terraces
at Park Marino
2587 E. Washington Blvd.
Pasadena, CA 91107
Office Hours
Monday - Sunday: 9:00am - 5:00pm
Tel. (626) 798-6753